Adresse: Mörtfors 11, 57296 Fårbo

Mörtfors is a village that has kept its authentic character. Through Mörtfors runs the stream Marströmmen, known for its salmon-fishing.
The stream and the lakes are also popular canoeing trails. In the beautiful nature surroundings you find many great walking trails. In July every year Mörtfors' inhabitants arrange Mörtforsdagen - with market, bazaar and duck race, just to name a few things. Meanwhile, a wild boar is being grilled in the idyllic bazaar mound. Mörtfors Pensionat, characteristic of the period from the last century, is a restaurant and offers also accommodation, nature guidings or why not a picnic basket to bring on a tour with the tour boat Aron on the lake Maren?

The most famous person in Mörtfors is Karl-Axel Bjurstam called "the king of Mörtfors", who started the furniture factory and the soft drink production, ran the flour-mill, created the summer paradise Mörtfors, had the old location for festivities built and helped building Folkets Hus.

Mörtfors is a village characterized by creativity and artists. The artist Otto Janson and the filmmaker Jan Troell are two examples. Mörtfors' own photographer, Emil Karlsson, was born 1897 in Misterhult parish. In his twenties he moved to Mörtfors and built together with his brother Elof a cottage by Kappemåla mere, where he lived the rest of his life. Between the 1920s and the 1960s, he brought his camera and began to cycle around the countryside, taking pictures of people in their everyday life, at parties and whilst working.When he died 1970, he left thousands of photographic plates. More than 3000 (350 kilos) of them were donated by his niece to Kalmar läns museum. Thanks to Emil Karlsson's pictures, the history of Mörtfors is still alive!
Mehr anzeigen
Über diese Aktivität
Adresse

City (address)

Email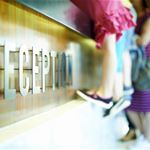 Hotels und Pensionen
Entfernung: 29,1 km
Hotel und Pension | Zentral, bequem und preiswert! Wir bieten einen hohen Komfort und Standard zum besten Preis. Hotell Rum Oscar befindet sich mitten im Stadtzentrum von Oskarshamn mit öffentlichen Verkehrsmitteln, Shoppingmöglichkeiten und Vergnügungsangeboten gleich vor der Haustür.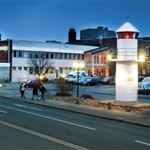 Hostels und Jugendherbergen
Entfernung: 29,1 km
Wegen seiner Lage am Meer ist die Geschichte der Stadt Oskarshamn eng mit Seefahrt und Schiffbau verbunden. Im Seefahrtsmuseum erfahren Sie alles über darüber. Außerdem ist die Stadt ein guter Ausgangspunkt für Entdeckungsfahrten in Småland.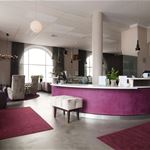 Hotels und Pensionen
Entfernung: 28,9 km
Hotel und Pension | Hotel Post liegt zentral am Marktplatz Stora Torget in Oskarshamn, nur wenige Minuten zu Fuß vom Reisezentrum und Fähranleger entfernt.